Ok, confession time! I bought some gingerbread cookies for a treat for the kids while we were at Trader Joe's and I did great at first, but caved in the end. SIGH! Oh well, it was only a 2 day lapse and I'm back on today!

I did make some yummy meals, though. I don't have last night's pics downloaded yet, but will get those up later.

A couple of nights ago, I made a yummy corn chowder. I started out by peeling about 1/2 of a 5 lb. bag of potatoes and dicing them into small pieces. I threw them in my big stock pot along with 3 cups of sliced carrots and about 1 1/2 c. sliced celery (I would have added more celery, but I ran out.). Rachael Ray taught me to even use the leafy part of the celery. I used to throw that out, but not anymore.



I also would have added an onion, but I was out, so had to use the yucky, dried, minced onions from the jar.
I filled the pot with enough water to go over the veggies about an inch. Then, I added some vegetable bouillon.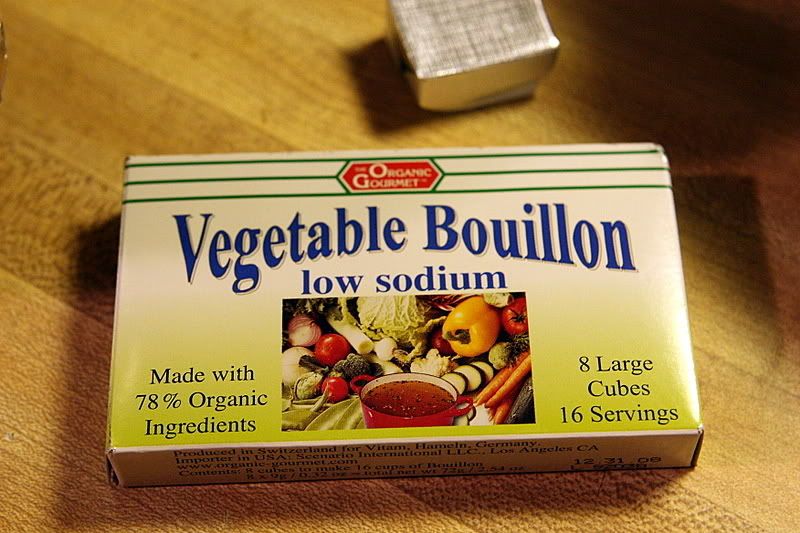 I set the temp. on high and brought the mixture to a boil and then let it simmer until the vegetables were soft. Once they were soft, I removed about 5 cups of the vegetables.



Then, I used my immersion blender and blended the veggies that were left in the water.

Here it is all blended up.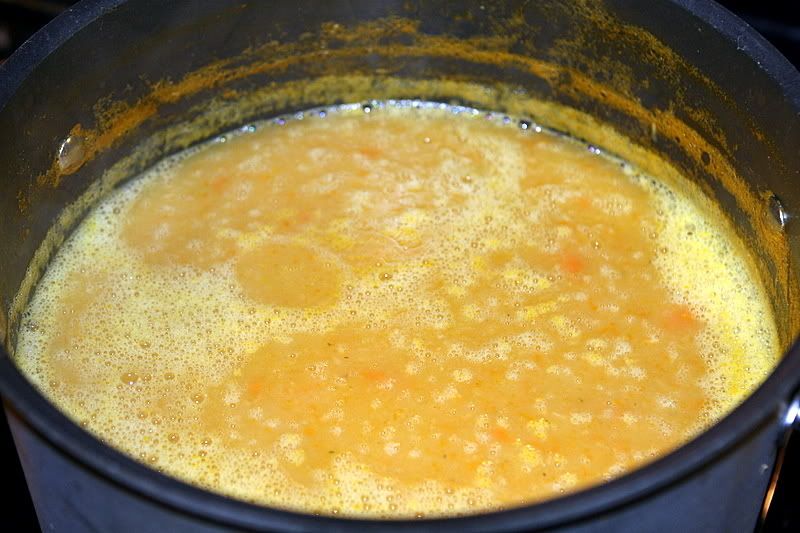 At this point, I added 4 cups of frozen corn and chopped up some spinach to add to it as well. I added about 2 cups of packed leaves. Here is a picture of 1/2 of the amount of spinach I added.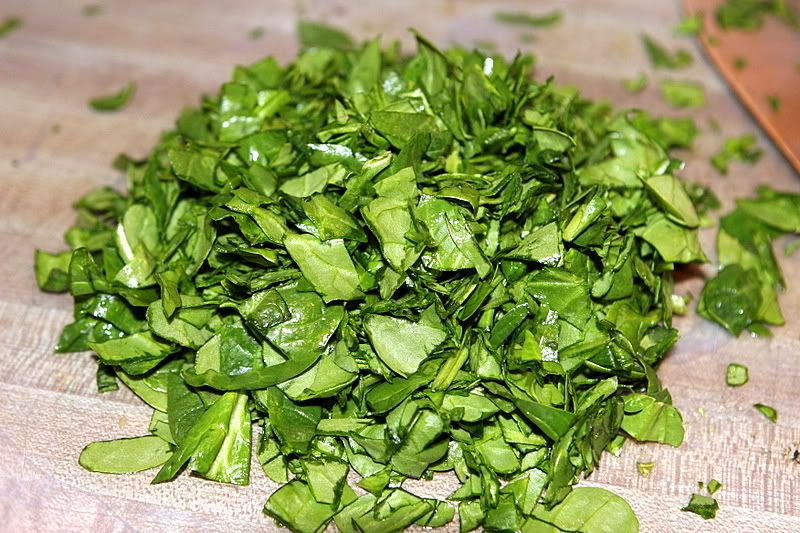 The recipe didn't call for spinach and I'm not so sure I'd add it again next time. It is a little slimey when cooked in soup and it may have been better if I had cut it up in even smaller pieces. After adding the spinach, I also added one bunch of sliced green onions. I let it simmer for another 8-10 minutes and it was ready to eat.
There are no beans in this one, but I did buy some great northern beans to add to it when I eat the leftovers. It was very good, but like I said, I may not add spinach next time. It didn't give it a bad taste, it was just the slimey leaves that I didn't like.
Also, keep in mind I have 5 boys and a hungry husband, so my pots are nice and big, so that we have leftovers for lunch during the week.
Now, if I can stay away from the chips and cookies until after Thanksgiving, I'll be in good shape. I have been continuing my 30 minute workouts every day except Sunday.